Pictures from the 2002 Chrysler Marine Nationals
at Lake of the Ozarks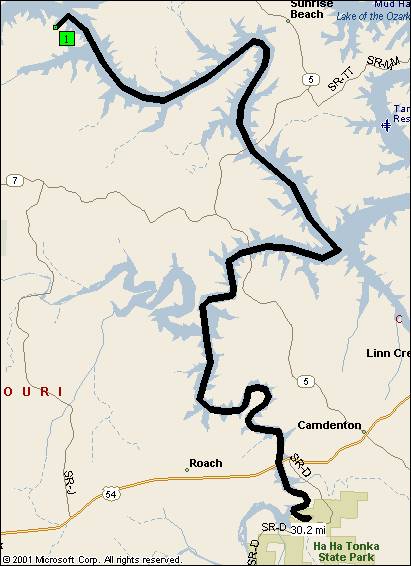 The Route of the Cruise 30.2 miles ( each way!)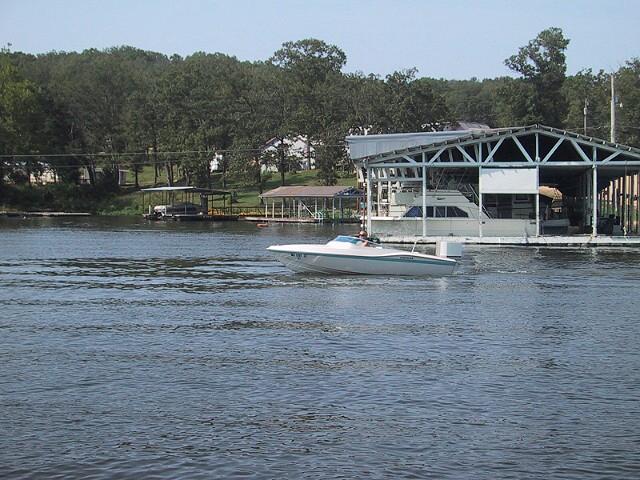 Franz Buddenberg pulls out in John Rickers Conqueror 105
---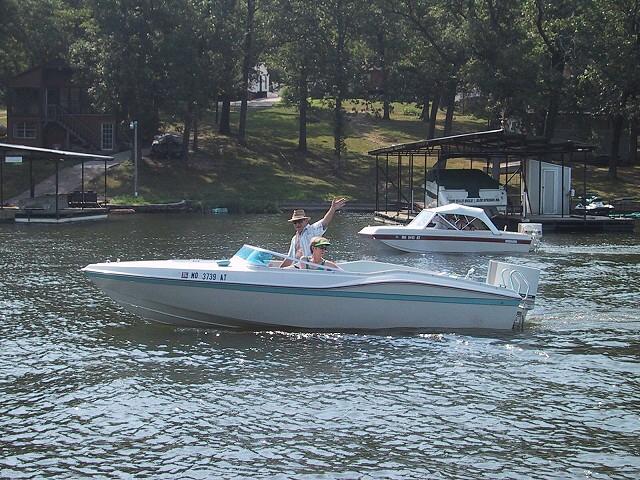 Char
John and Charlene Ricker Pull out in their 135 Conqueror .
Behind them is Tom and Linda Gustad in their super original 73 Valiant.
---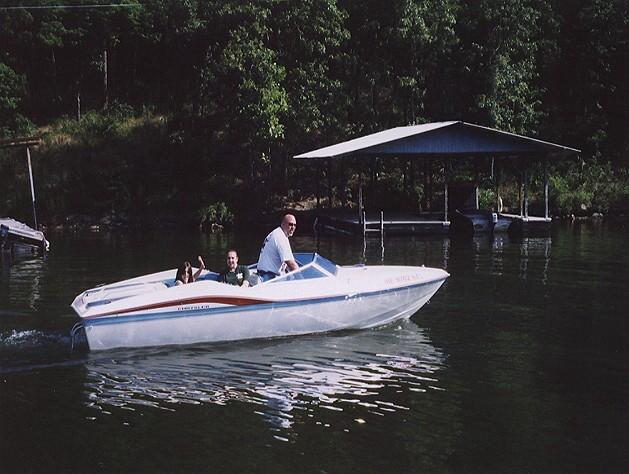 The Kids and I head out......
---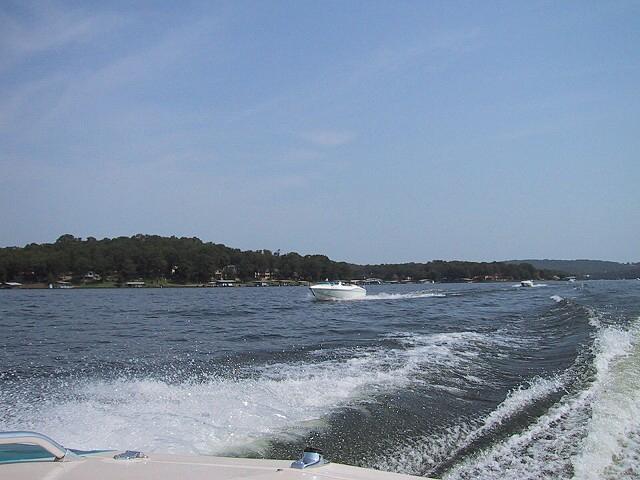 ---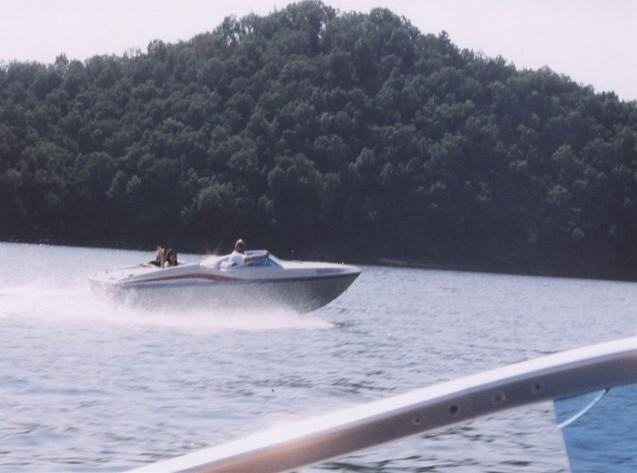 Conqueror S-III passing the Ricker's
---
Dave getting some serious sun in the S-III
---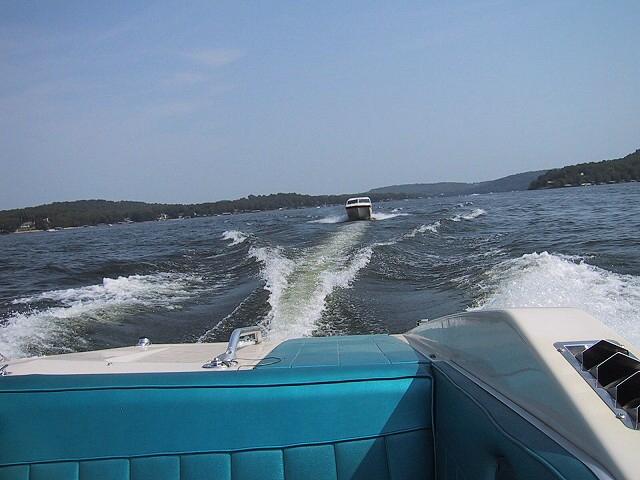 View of Tom and Linda's Valiant from the S-III
---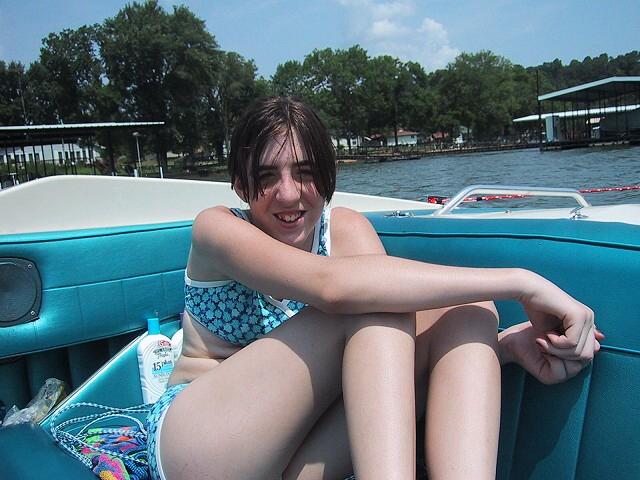 My daughter wondering if gas is needed for a boat to run...
---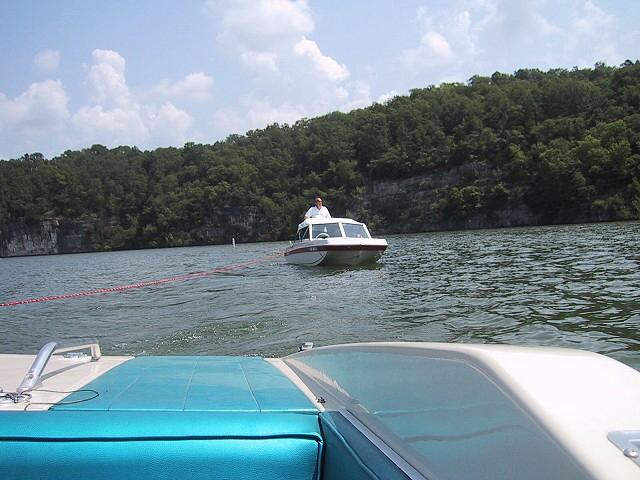 Tom wondering the same thing......
Conqueror S-III doubles as a tow boat.
---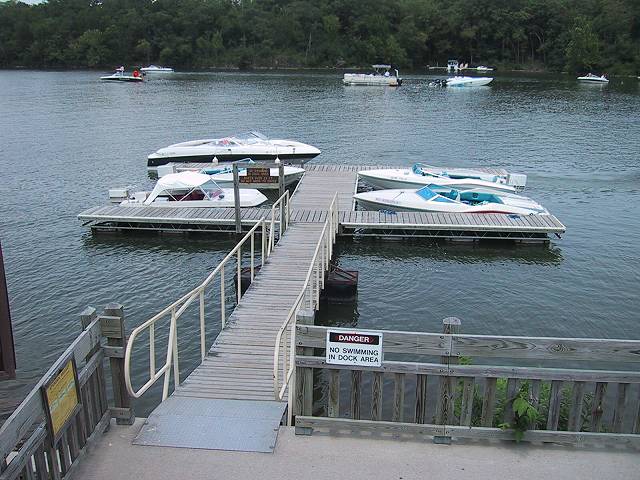 The boats at HA HA TONKA State Park
---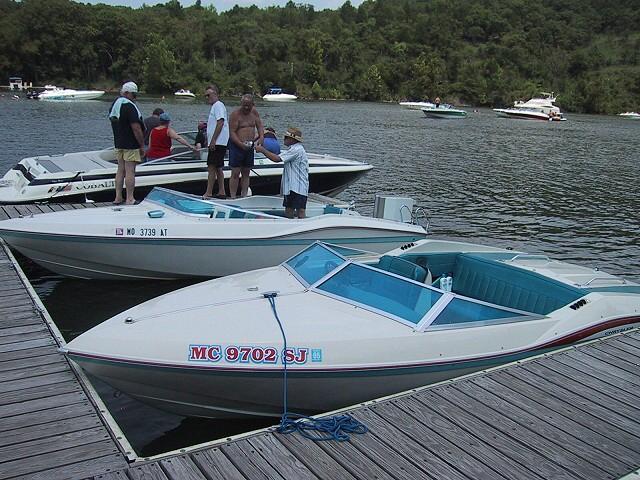 John Ricker and Franz Buddenberg discuss the smooth ride of the Conquerors...
---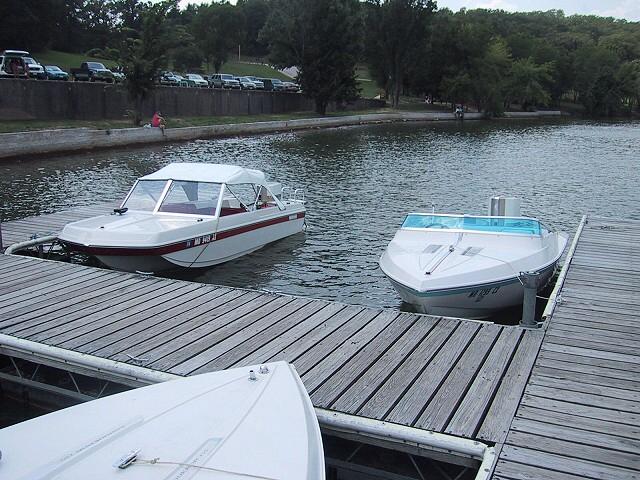 Toms 14' Valiant and Johns 105 Conqueror.
We felt Tom and Linda should get the bravest boater award for making the 30 mile ( one way ) trip in a 14' boat, they had fun but the waves were tough on them...
---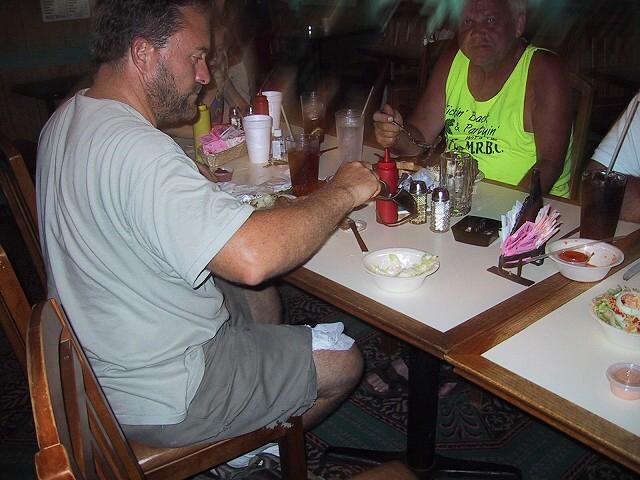 After the trip we all had Dinner at the Runaway 2 restaurant. Here Bruce Lienmiller and Franz enjoy finally getting out of the sun and heat...