Pictures from the 2007 Chrysler Marine Nationals
at Orleans Trail Resort, Stockton, Mo Page 3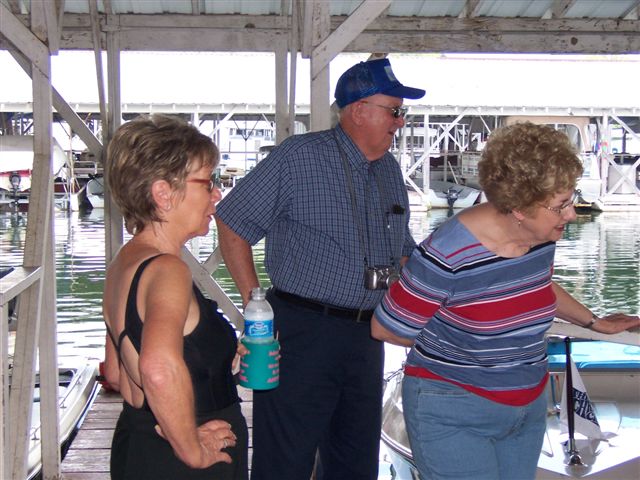 Here's Charlene, Bob, and Pat not believing their eyes..
Brads beautiful Yellow Super Bee showed up slightly different this summer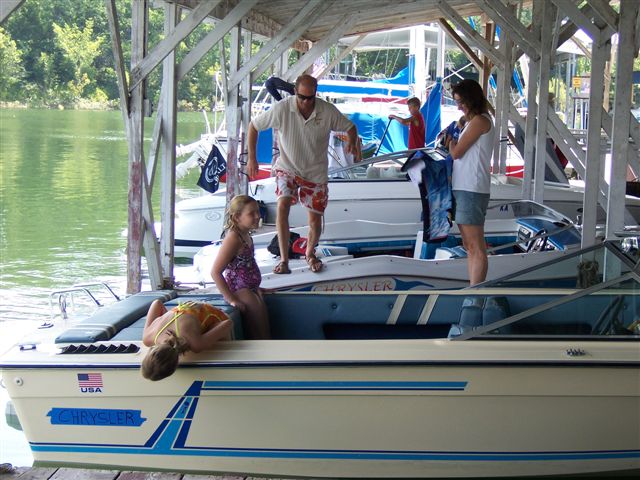 Yep the Yellow Bee was slightly lighter this year and notice the Factory Chrysler Logo.. Even the Kids didn't buy it.
( Brads boat ended up with a small problem so he borrowed his brothers boat, Jon Brooks thought it wouldn't be right w/o a Chrysler Logo )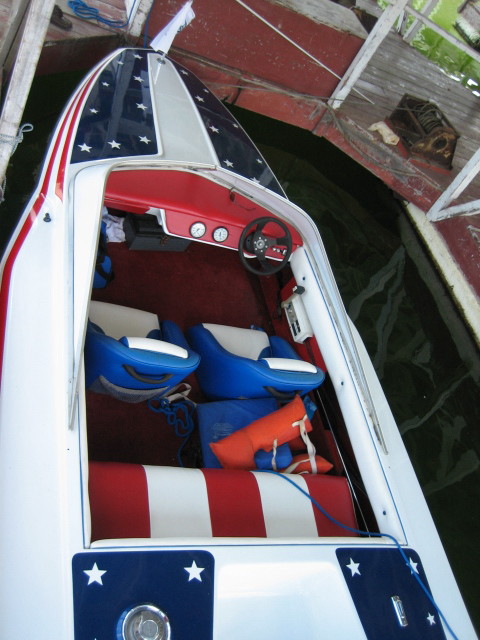 The most colorful boat had to be Franz's Shallow Vee, you can't tell this is a AMERICAN boat can you!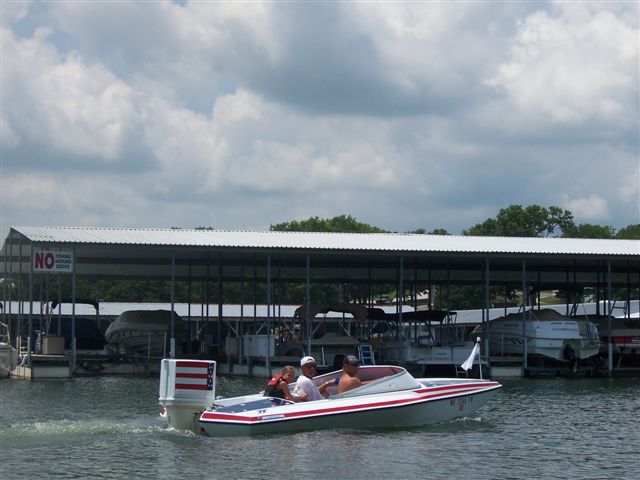 Here's Franz's boat going out for a ride with Jon behind the wheel , and Tom and Ashley in the boat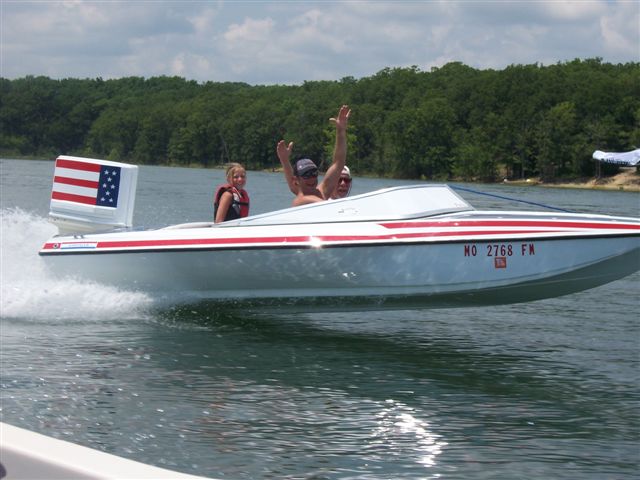 Looks like they are enjoying the ride!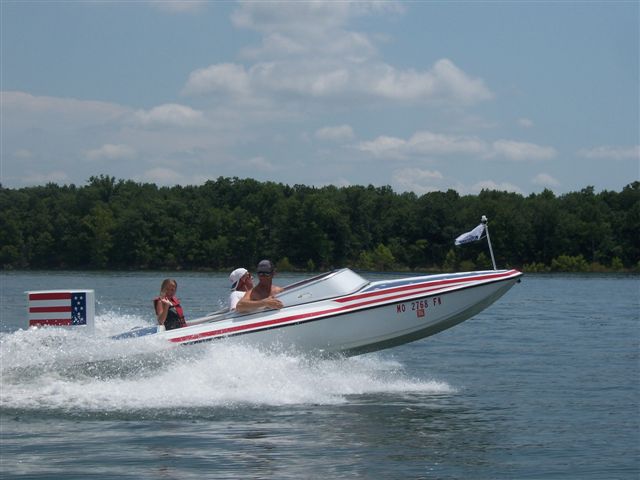 another of the shallow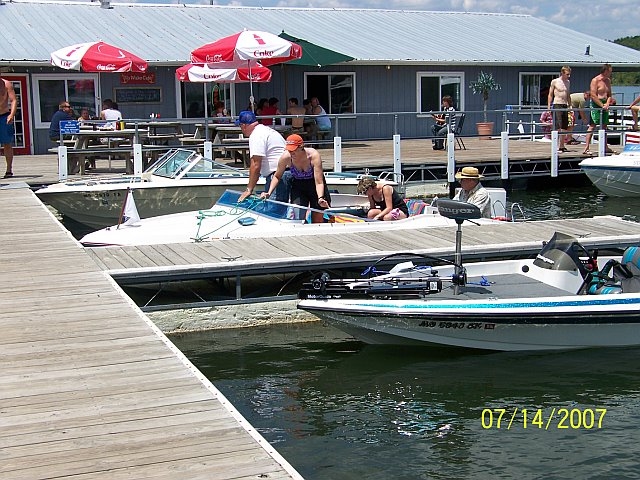 And we made our annual Saturday trip to the No Wake Cafe at Mutton Creek