Dedicated to the Boat plant and the Associates that worked there!!
Read on as Robert shares in his own words!!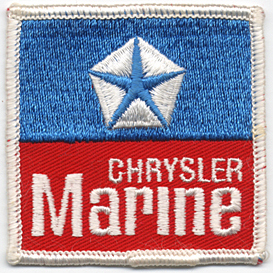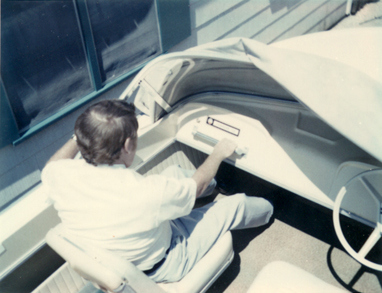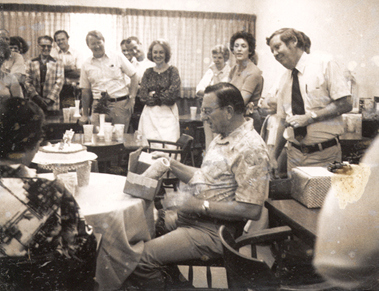 The pictures I have sent you were my Dad's. The man sitting in the boat is him. His name was Robert E. Crosby. He came to Chrysler Marine via Turbocraft in Indiana. Turbocraft was the first manufacture of a commercial jet boat for the public. When he worked up in Marysville, Michigan for Chrysler Marine the family resided in Port Huron. We lived there from 1964 through 1966. Chrysler then transferred him to Plano, Texas where he was the number two man. As you can see in the one photo of a party he is standing on the right. The man sitting is Al Johnston and he was the VP over the plant. This photo was of some sort of celebration in the plant break room for Al. My Dad's title was Manufacturing Engineering Manager. So I guess you could say he was the number two man. I am quite proud of him because he obtained this position at the age of 36 years old. So my Dad was transferred to the Boat plant when Chrysler bought Lone Star boats out here in Plano. He worked there until the closure. What my dad was in charge of basically was the production plant and the design of the boats. Dad was the designer of the Conqueror. I sent you a photo of a assembly line mock up and a model of a boat design before production. Of course you can tell the image of the men welding a mold for the assembly line. The patch is one that I have. I really did not think that there was anyone out there that still appreciated what all of the people at Chrysler Boat Corporation accomplished. There were many fine people who worked at the plants. During the reorganization of Chrysler the government struck a deal with Iaccoca. This meant that the Boat plant close even though they made money. It really was a severe blow to the employees. I know it broke my Dad. He had his whole life in that plant. Things change . . . . Did you know that there was a Miss Chrysler Crew boat in the Unlimited Hydroplane race circuit. I remember Miss Pepsi breaking up in front of me on the final heat? I hope my memory is serving me correctly here since I was only nine at the time. But, Chrysler had a boat racing in this division. The number was U-77 and she was powered by two in line Hemis'.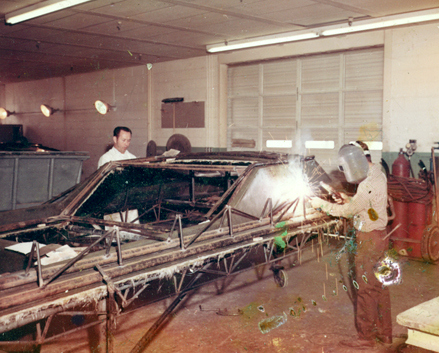 Making a mold S-III Maybe?